Google Ads Management Services
Our Google AdWords expert can increase conversion for your website at a lower cost. Give us 5 minutes and we can show you how!
In today's highly competitive online market, running a successful pay-per-click campaign without professional Google AdWords management services is a very expensive mistake.
The e-commerce economy is generating more revenue and profit than ever before, and your business needs to be seen to be found. You need an internet marketing strategy that works and trying to navigate paid ads without help is not smart.
Right now, you need to get your website noticed by people who will visit your website and translate it to sales; Google AdWords can help to achieve your goal.
Whether you are a small, medium, large business, charity, Non-Profit group, or startup, our Google AdWords management service will drive quality traffic to your website as soon as next week.
Our AdWords management services and online marketing strategies bring new customers, members, and potential clients.
Today, having an effective AdWords campaign management services can mean the difference between a growing, thriving, and successful business and a struggling and failing one.
At THiNKTANK, we help drive customers to your website or online store with optimized AdWords campaigns that fit your budget.
There are many ways we increase clicks and visits and generate new traffic from AdWords search and display ads to YouTube marketing that bring people to your site. We use organic and paid search expertise and years of successful hands-on experience to get you the results you want and deserve.
AdWords Campaign Management Services: Our Process
With our unique, result-driven AdWords management services, we develop and implement a strategy that is built around your unique organization and is tailored to attract your prime target market.
After a thorough analysis, we devise a plan that drives quality traffic to your site at a low cost; this traffic will get you more conversions since your website is found on multiple search engines.
Quality traffic isn't just people surfing or clicking ads out of boredom and vague interest. Many agencies just drive random and generic traffic to sites, but that doesn't help your organization.
We find qualified impressions and real people who are quality leads and prospects and have a much higher probability of converting to sales, users, members, or customers.
We use complex analytics in our Google AdWords campaign management services to identify quality traffic to maximize your ROI. The fact is, we only grow if you succeed, so we are invested in your continued success.
Our job is to find the traffic that you need and then drive them to your site, so they can see all that you have to offer. This results in real-time success, traffic, and activity that begins as soon as we start your campaign.
Our Google AdWords Campaign Management Services Process
Our Google AdWords campaign management services are unique and customized to fit your specific goals & objectives. We will take the time to understand your business and treat your business as our own. Here are the things we will do for you when hiring us to manage your Google Adwords Campaign:
Assigning a specific, experienced, skilled AdWords Campaign expert to take your AdWords account to the next level.
Identifying and analyzing your business and customers so we can drive conversion traffic to your website.
Analyzing your competitor to see what is and isn't working and re-engineer the process to improve conversion.
Studying, analyzing, and finding the absolute best keywords that will satisfy your needs, goals, and objectives
Exceed your expectations by utilizing bidding adjustment for location, schedules, devices, keywords, and ad copy
Update you with regular performance reports and adapt to market changes to keep the campaign successful
How Can We Improve Your Campaign Performance with Our Google Adword Management Service?
We can improve your Google Adword campaign conversions by doing detailed keyword planning and focusing only on buyer keywords!
Our Google AdWords campaign management services are important for a number of reasons. We help organizations start successful paid campaigns, and we also improve paid campaigns that have been ongoing for some time.
We help campaigns succeed where they have failed before. Our years of success come from a vast knowledge of complex analytics, and a paid search internet marketing strategy developed from years of study and experience.
Internet marketing and Google PPC management services are constantly evolving, and unless it is a love for you and a full-time career, it's impossible to keep up with the new tactics and tools that work. We love working with Google AdWords, and we do it all day long.
Sadly, too many people fail and get discouraged with AdWords campaigns after paying too much and getting burned on their own when it offers one of the best ROIs among today's online marketing tools.
It's not a matter of simply choosing keywords that should work or that have worked for others and are now competitive and overpriced. It takes vigilance, know-how, and skill to make it work.
It takes serious analytics and a full understanding of complex traffic patterns and market trends to create a successful AdWords campaign. We have improved many paid search campaigns for the business owners who have tried and failed, and we can help you succeed too.
Why Choose Us to Manage Your Google AdWords Campaign?
Our Google AdWords management services are proven to save money for many of our clients, and we can do the same for you. If your AdWords campaigns don't align with your goal, let our Google AdWords experts help you.
Don't waste money on campaigns that don't work.
Our team will get you better results, as you grow, we grow. We successfully run hundreds of successful campaigns for our clients.
We know what will work for you and will turn every dollar you spend into profit.
Stop wasting money and effort on AdWord campaigns that aren't working. Don't get aggravated, get results.
We invest our time so that you get results and invest your money instead of throwing it at AdWords and hoping they work.
We like to say that our services don't cost money, they save money and make money.
If you are just starting to invest in paid search, don't waste money where so many others have already tried and failed. THiNKTANK is a respected, experienced agency, and we specialize in AdWords management services.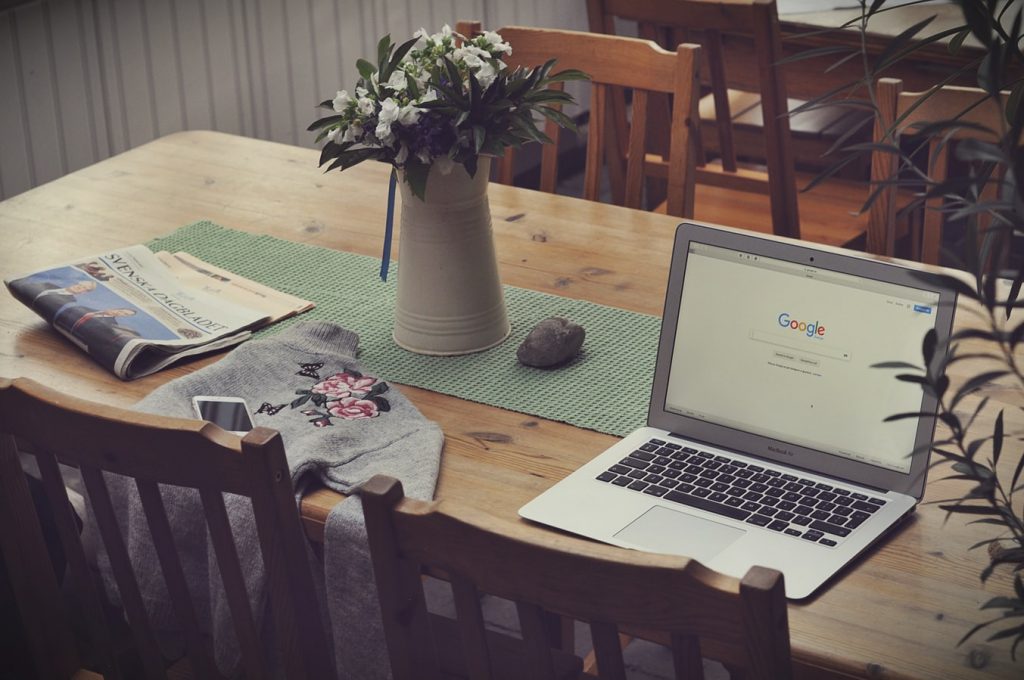 We have dedicated AdWords campaign managers who do nothing but work with AdWords and PPC campaigns every day. Forget the aggravation and hassle and skip the failure.
Let one of our dedicated specialists tell you how we can help get you the results you want with a free consultation.
Our Google Adword Management Service Will Generate for You More Conversions at Lower Cost
If you are struggling with Google AdWords and want to improve your AdWords campaign performance, our Google AdWords experts are here to help. We will laser your ads with ongoing optimization to get you a high return for every dollar you spend.
Still not sure if we are the right experts? Contact us today for a free Google AdWords evaluation. We will show you how to improve your Google AdWords Campaign for Free!
FAQs
After years in business, we understand that you have questions about our process and our AdWords campaign management services. Investing in Google PPC management services is very profitable, and while it looks easy, it requires complex knowledge to successfully develop and implement a campaign.
We have encountered many questions that are frequently asked about our Google AdWords Management services; here are a few questions and answers for you to analyze.
Can you give an idea of the expected results for your Google Adword Management Services?
We track results based on quality and actual traffic, and it depends on what size campaign you have and what your goals are. But our results will be based on the quality of the impressions and the increase in conversions that you get. The traffic generated will be based on your budget and overall effectiveness, and conversions will likely improve as we optimize the campaign.
How expensive are your Google Adword Management Services?
We base the expense on your budget, but over time, our services will actually save you money as we get results, and results will increase revenue. We have short, affordable terms, so you can see the results, and we work with the budget that you set.
Who will help me manage my Google Adword Campaign?
You will have a dedicated project manager who works with you directly. They will gather information from you about your business, study your competition, and study your specific market. They will be your representatives and work for you and with you. They will then craft a strategy that suits your business, including making, tracking, monitoring, and optimizing the ads, and communicating directly with you.