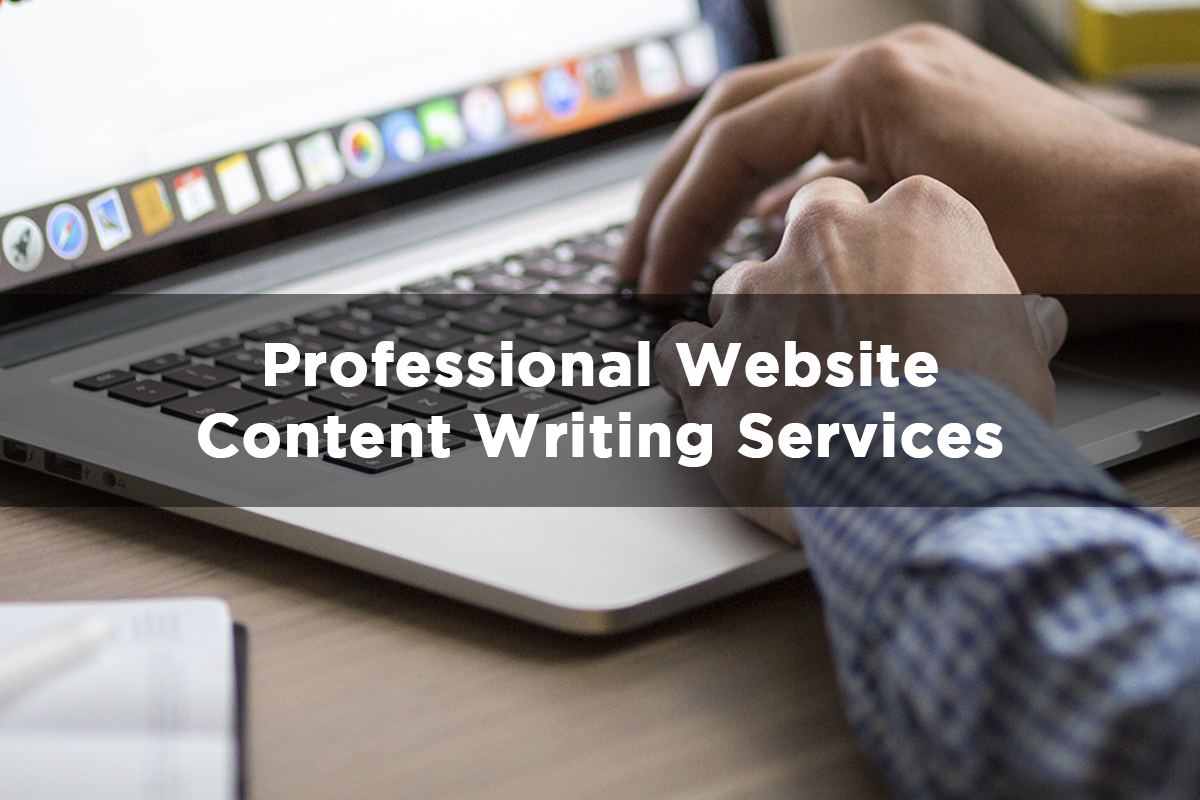 The days of writing articles and blogs without analytical research are long gone.  Professional content writing services are the key to getting your business website on the first page on major search engines like Google.  A large part of succeeding online comes from search engine optimization services that analyze your company website for good target keywords and apply the best solution to get your webpages to page one.
A website with high-quality content will capture the reader's attention and convert them into a paying customer with the right strategy in place.
Creating High-Quality Content with Targeted Keywords
One way SEO content writing works is by targeting specific keywords that real people are searching for in search engines like Google.  Professional website content writers can easily find high search volume keywords that are best for your business.
Experienced content writers know that quality is subjective; they focus the tone of the content to be humorous, serious, long, or short, and to make sure it has a personal feel.
A pro writer extensively researches the content topic to find different reference sources to include. This will increase the quality and authority of the content and the trust between the author and the audience.
Providing Valuable Content to Your Website Visitors
A skilled website content writer knows how to create valuable content that is easy for the audience to understand and engage with. Structuring these two elements properly is valuable and will increase the time users stay on your website. Below are a couple of ways an experienced content writer can create valuable content for your website visitors:
1. Improving Your Website's Bounce Rate
Making sure that visitors easily understand your brand and what value your business can provide for them lowers your website's bounce rate. The more interested they are, the more likely they will do business with you.
Engagement is key for business because the first couple of seconds determines whether or not a user will stay or leave your website. With a properly designed content, visitors are less likely to leave.
2. Good First Impression Leads to Paying Customers
Your website determines what kind of the first impression your visitors have on your business. If it is difficult for them to understand exactly what your business does or what value it can provide for them, they will not want to pay for your product/service.
If your competitors' websites gave better first impressions than yours, you have just lost a potential customer. You want to make sure that when people enter your website as visitors, they leave as customers.
Not all businesses have the same target audience, and our content writers will research and analyze the best approach to your business.
At Think Tank Marketing, our website content writers understand these concepts and know how to create content that reflects a business's value and seamlessly relay that message to the audience.
How Our Proven SEO Content Writing Strategies Bring Results
SEO content writing strategies can get your business websites to climb to page 1 on Google. Here are some of the strategies that you can utilize in your content writing:
1. Keyword Research to Find the Best Focus Keywords
Perform keyword research on your website to analyze the best keywords to focus on. Getting the right keywords determines how to approach your writing.
Are the keywords related to your business? Are the keywords actually what people are searching for?   Compile a list of keywords, then begin the content writing process.
2. Optimizing Content Layout to Keep Visitors on Your Website
Having the optimal content layout helps your visitors find what they are looking for quickly and efficiently. If your potential customers fail to find what they were looking for in the first couple of seconds, chances are they will leave your page and onto your competitor's.
3. Analyzing Competitors' Websites to Enhance Your Pages
During your content writing process, take a close look at your clients' competitors pages to see what strategies they are using that might be beneficial to yours. You should analyze your website to improve and adjust your content writing so that it will surpass your competitors'.
Our SEO Content Writing Services vs. Others'
It is crucial for a business to avoid SEO content writing services that oversell their services. Many companies say that they will bring all these results for you and generate more leads. While this can be true, many of these companies do not bring you the promised results for the money that you paid.
Just because you may not fully understand the strategies involved in SEO content writing does not mean that these companies should take advantage of it. If you are already paying for SEO content writing services but are not seeing results you expected, look for a comparison quote, and compare the results that other companies "promised".
Grow Your Business With Professional Website Content Writing Services
Think Tank Marketing will analyze your website with our proven approach and focus our efforts to improve your target keywords and move your site onto page one of Google.  Our website content writing services will bring results for your business quickly.  We recognize that content is a major factor in bringing in more business to you. We understand that your business is different from others, so we will advise simple strategies that will work best for you.
Our professional content writers will research to find target keywords, design best website layout, and study your competitors to increase traffic to your websites and boost conversion rate.
Contact us now to discuss how you can grow your business with our website content writing services.