Whether you are a single professional trying to make a name for yourself online or a large corporation pushing into new markets and niches, getting help from a professional SEO services agency can easily boost your website organic traffic. We are an SEO services agency with a professional team of SEO experts. If you are stuck with an SEO agency that delivers no real result, call us today for better results with very low investment cost.
Our SEO Services Agency Specializes with WordPress and Shopify
Our SEO services agency specializes in WordPress SEO and Shopify SEO. We know how to get real results quickly to boost the ranking of your site. Besides researching effective keywords and creating unique informative content for your website, we create quality referral content for backlinks. When working with our SEO services agency, everything will be upfront. You will get a weekly, monthly, and quarterly report to evaluate and analyze our SEO effort. The report will include the number of clicks to your website, bounce rates, and the works we have done for you.
Why Our SEO Services Agency Like WordPress
Our SEO services agency recommends WordPress for most of our clients because it required minimal effort with coding and maintenance. It also has plenty of powerful plugins that can boost SEO results. The best part of WordPress is the ability to switch different design, theme options in 1 click.
Another strength of a WordPress site is the ability to easily edit the meta title and descriptions to increase page rank.
One of the reasons for the WP CMS's popularity comes from its intrinsic compliance with current optimization practices. It gives you keyword-friendly URLs for all pages, prompts for effective image and element alt tags, and offers a wealth of SEO-friendly plugins to try.
All of the built-in benefits help, but our professional SEO services agency shifts things to new levels of efficacy and success.
Our SEO Services Agency will Do Keyword Research for You
One of the most vital parts of any online marketing method for search engines is to focus on the mind of the user. We will take the time to collect important long-tail keywords that make the most sense for your company. After completing the keyword research process, our SEO expert will conference with you to go over the keywords. We then create unique content with keywords that matter to your company for the best organic result.
Our SEO professionals will create articles using the best keyword phrases that attract the most organic traffic based on your particular industry or niche. We strategically place them throughout your website content headings, subheadings, page titles, meta descriptions, alt tags, and the written content itself.
Our SEO experts will take the time to craft a well-balanced and easy-to-read page and post layouts that encourage visitors to stay longer and interact with your website.
To get a faster and better result for your company, Our SEO services agency not only optimize content but we also optimize your website for page speed, broken links, coding errors, and mobile responsive.
SEO Services Agency VS Paid Search Services
In the online business space, you either find a way to create a "free" and organic flow of continuing traffic or you pay for traffic directly through ads. Both methods will require investment. But in the long run, invest in SEO traffic will get you a better result and lower cost.
SEO does more than just save you money while delivering organic traffic. SEO traffic can also help with brand recognition since searchers are able to find you on Google and other major search engines.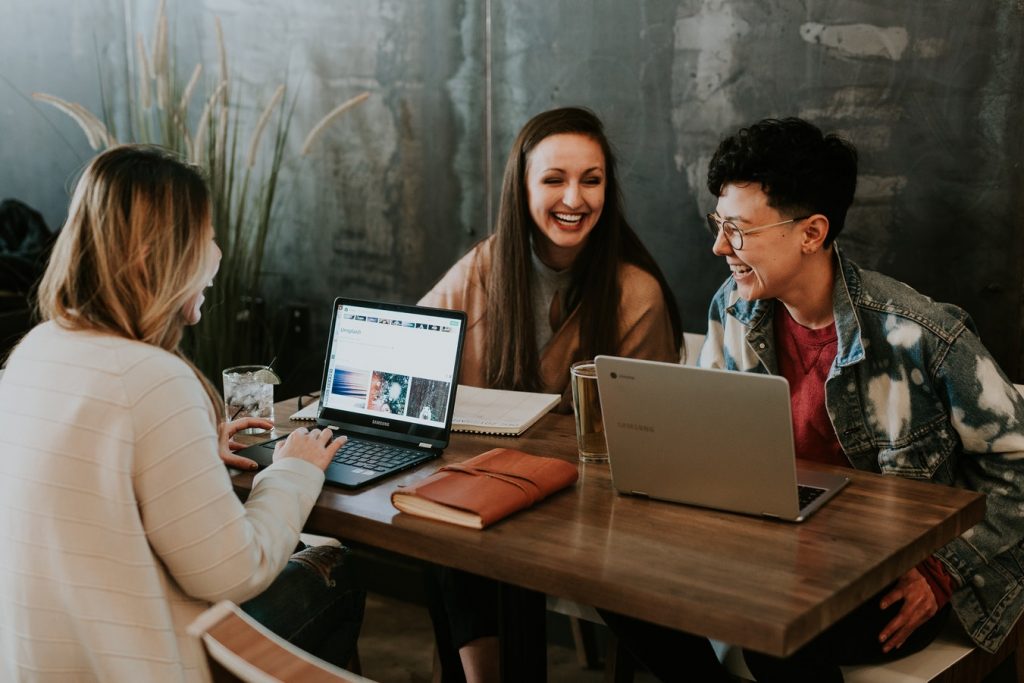 Our SEO Services Agency Increase Organic Traffic
You focus on developing products and services for your customers and providing them with the service they need to recommend you to their friends. Let our SEO experts at Think Tank take care of all your website optimization needs. We have successfully increased many website traffic and we can do the same for you. Call us today at 818-633-2915 or contact us by email to learn more about how we can increase your website traffic.