Childcare services are a necessity and oftentimes very profitable. In order to expand your business, there are a few steps you can take to promote your childcare business online. Parents in your area need to know you and trust you as brand to care for their child while they are working or out of their care. Online presence can build your reputation as well as bring new customers.
1. Make a Great Impression – In Person and Online
Keep in mind you are in the business of caring for people's children. The child's needs are top priority while in your care. You always make a great first impression with potential customers and parents face-to-face, you must do the same online. The cleanliness and the professionalism of your staff should also be portrayed online. Remember online may be the only point of contact someone may have to you and your business before actually meeting you – make it the best!
2. Establish a Website for Your Daycare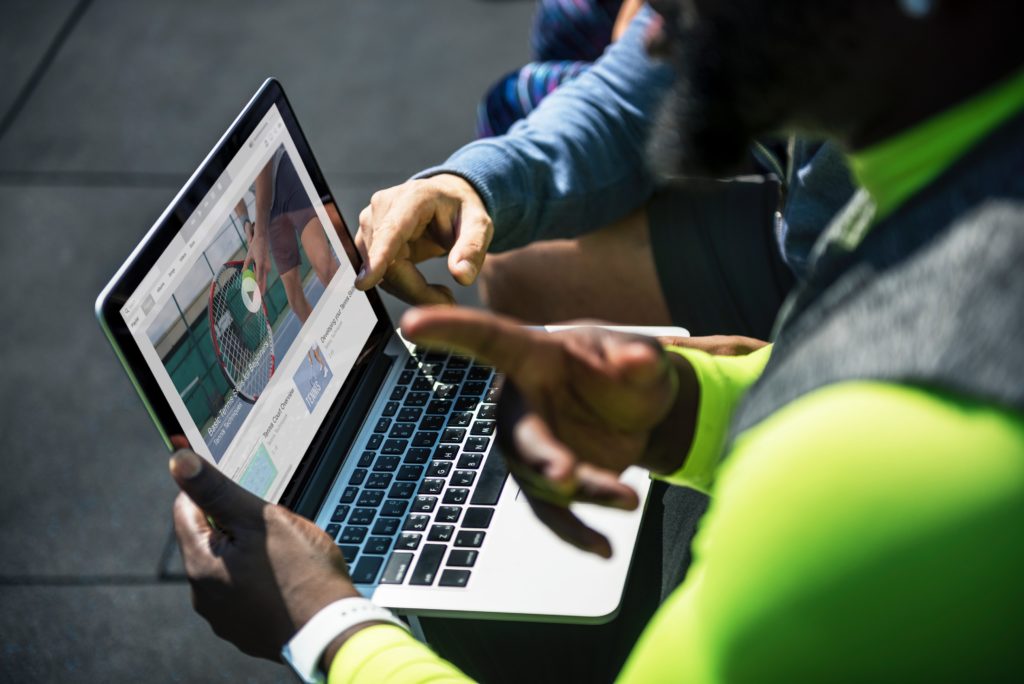 If you don't already have a website, establishing a website can be easy and quite beneficial. Keep in mind, this day and age, sometimes you will only be "visible" to potential customers by your online presence. You want to be searchable and have a reputable website that represents your brand well. You can consider free websites such as WordPress and Wix.
These platforms are user-friendly and cost effective. WordPress and Wix have easy-to-use guides to build your website. Wix Editor provides over 500 templates that are customizable. WordPress is straightforward yet powerful and commonly used. According to WordPress, 31% of websites online today are WordPress sites. Read here to learn more about WordPress set-up and installation.
Once you choose the best website platform for your daycare, you can create the site with some design elements. Whichever platform you use, you can refer to their themes and design layout for help.
Here's a list of things to include and to consider to make the site presentable and attractive:

Theme (use welcoming, fun colors that represent you and your daycare)
Company
Photos of the facility
Photos of your team/staff – "About Us" page
Testimonials (If you have a few parents that would love to write a brief statement, then share that online).
Services (list out your services and "Care Programs")
Hours of Operation
Contact Info (phone, email, also link to any social media pages if accessible)
Also, keep in mind the website will need to be hosted to make the web address live and active. Some website platforms provide hosting for an additional fee. GoDaddy is a commonly used website hosting service. Here's a developer's suggestions on website building in 2018.
3. Claim Your Business Online on Google
Google is the largest and most known web search platform. If your business is not on Google then visit, Google My Business. Then follow these steps:  
Select or Add Your Business

If your business is not listed, then click "Add Your Business"
Provide the necessary information (phone, address)

Next, select the "category" selection. This is essential and it describes your business. The drop down menu gives you some options, just start typing…
Next, "Verify Your Business" – Google will verify by sending your business location a postcard with a PIN for verification. This usually takes 1-2 weeks. If given the option to verify via phone or text, please do it! You only have 30 days to verify so make sure to lookout for the postcard.
"Confirm Your Business Page"
Here's a video to help walk you through the process. Best of all, this listing service is FREE. Make sure you complete this because this listing helps with search optimization and this is how you will be found online. Remember: online advertising is all about being found AND seen.
4. Utilize Reviews on Google and Yelp
Google allows reviews, as you may know. Make sure to keep track or watch your reviews. 5 Stars are always ideal for your rating. If a negative review, is posted, make sure to respond in a positive and professional manner. Try not to agitate the reviewer but show concern and respond in a timely manner. You want to make sure potential customers notice that you are professional and on top of any negative complaints.
Yelp is another search tool that has grown over the years. Consumers love to "check-in" at locations and post reviews as well. Yelp is highly used by women, which may be beneficial in capturing moms in your area.
Don't forget to encourage your current parents to post photos and to give you a good review. This will help build your brand. Nowadays, word of mouth and referrals online are influential. People may consider a business legit without reviews and an online presence.
5. Online Advertising
Google, Facebook, Instagram and Yelp allow business advertising. You don't need to be an advertising or marketing specialist to create ads on these platforms. Choose a budget, your audience and make sure to use appropriate graphics to promote your business.
The advantages to using some social media advertising are:
Not only can you increase your sales but also your friends and followers
The platforms provide analytics so you know what is working and what's not
You are able to target new and returning customers
We suggest you start with Facebook Ads, first. Facebook Ads Manager allows a flexible schedule, a targeted reach and results. You only pay for what you use. Here's a guide to help you get started with Facebook Advertising.
6. Use MeetUp to Advertise an Open House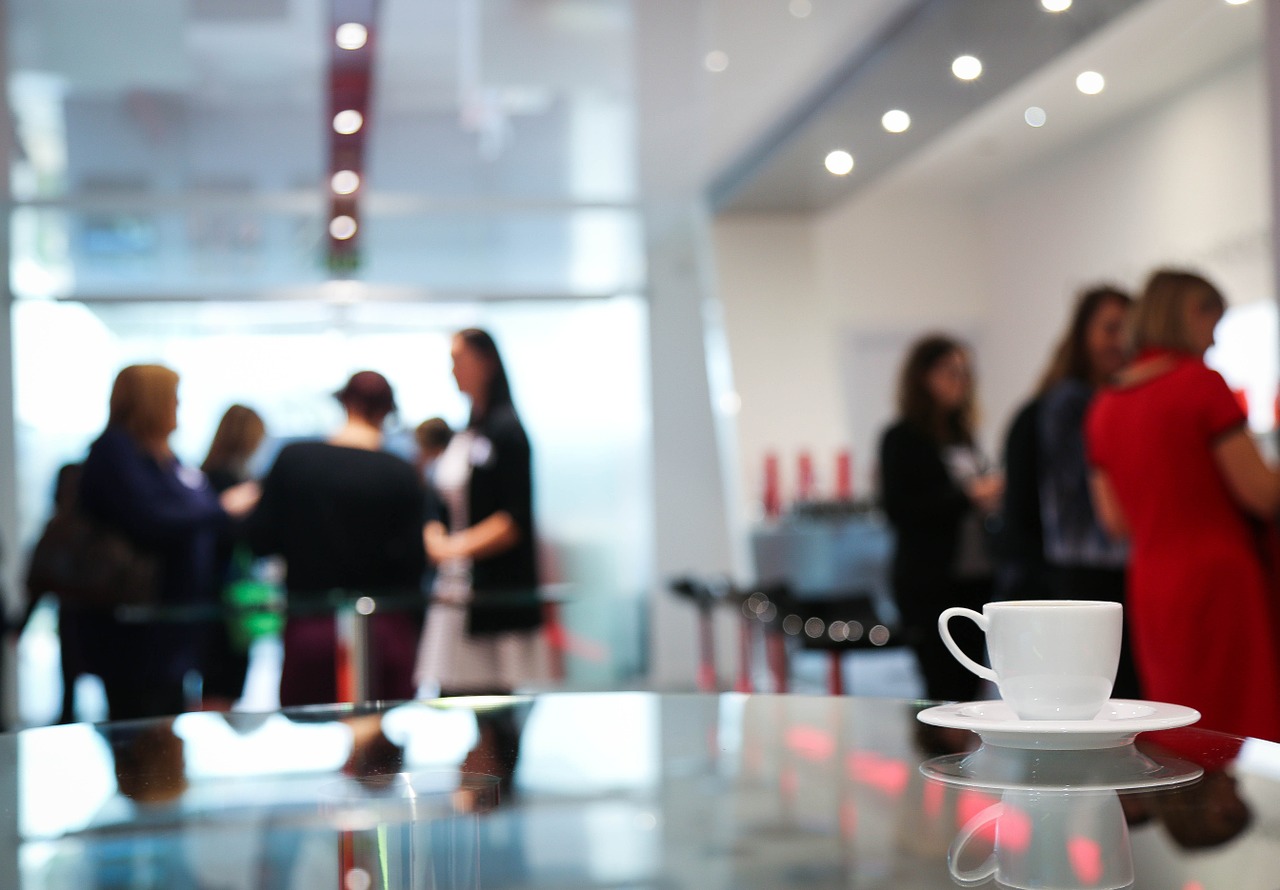 Meetup.com is another tool you can use to attract attention online. Many moms and dads use online networking. Meetup provides an environment to host "events" and meet other like minded individuals. You could host an event at a time and date you choose. Upload photos of the facility and your team – think of it just like any other website.
This will be an opportunity to have a spotlight on your childcare facility. Keep it simple but make sure to choose a time or your peak season for those who may be curious about your facility. Also, invite current customers with their kids. Make it a fun, family friendly day!
7. Don't be Afraid of CraigsList
Unfortunately, CraigsList has developed a bad reputation due to some unlawful activities across the country. Don't eliminate CraigsList as an option, it's still a good tool and an online marketplace. You may be familiar with CraigsList for selling goods or connecting with the community but you can also advertise your business.
CraigsList can be useful for parents or guardians that are doing a search in their area. Also, it is a great place for quick, go-to and services. You can post an ad in a matter of a few clicks. Click "Post to Classifieds".
First, choose your location. Then make sure your ad has clear copy and images that relate to the business. CraigsList will send a link to your email that you used to register your account, check your spam or junk folder, just in case. You need to click that link to "publish" your ad. If you make an error or need to edit, you will need to use that same link. Ads do expire but it depends on your location.
Now you are familiar with your online advertising options for your daycare business. Most importantly, be consistent, regardless of the platform or method of advertising. Also, make sure to watch for any private messages from potential customers (the point of it all). Good luck and welcome to digital advertising!