There was a time in the past when you would see a barber's pole on just about every street. In the old days, barbershops were a place where men would gather to talk while waiting for a haircut and a shave. Walk into the shop, and the scent of pomade and tobacco would permeate the air. In the old days, barbers didn't need to worry about marketing. The barbershop was a hangout. Guys just knew where to go.
Somewhere along the line, barbershops just faded away. Younger men may not have even realized how vital barbershops were to their own fathers and uncles. Fortunately, barbershops have made a comeback in recent years as there is a renewed interest in getting back to a simpler time in life when barbers and vinyl records were popular.
Even though barbershops have made a comeback, barbers can no longer get customers in the same way that they used to do so. In the past, word of mouth was all that was needed to get customers in the door. However, today people no longer communicate in the same way. To reach a broad audience, you must use a more extensive range of marketing tactics. , there are plenty of entirely FREE marketing ideas that you can start using right away to fill your chairs with new clients.
#1 Share Inspiration Via Pinterest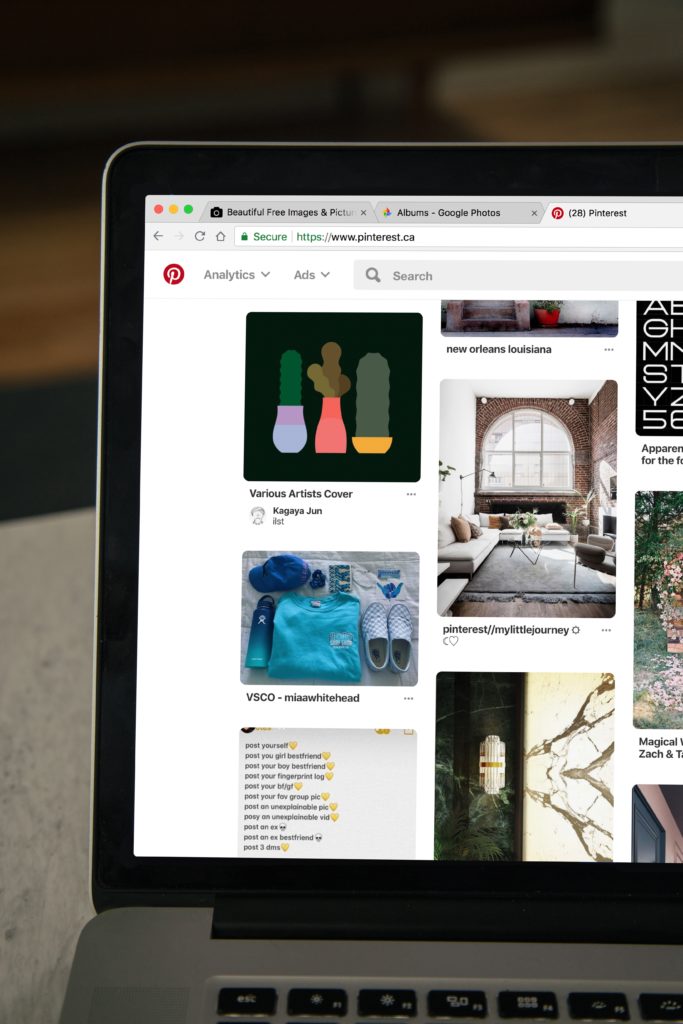 If you think that Pinterest is just for females, think again. Pinterest has seen a 73 percent increase in male users since 2014.
Additionally, more than 50 percent of new Pinterest sign-ups are men. Since men probably make up the majority of your customers, Pinterest is definitely worth the effort. Pinterest makes it simple for you to share relevant, actionable ideas with potential customers. Best of all — it does not cost a thing to set up a Pinterest Business Account. You can set up the account, create CTAs and post Pins no matter how small your advertising budget. It does cost extra to promote your Pins. Promoted Pins are easy to set up and do produce a good ROI.
#2 Start Conversations On Facebook
Facebook is another great marketing tool for barber shops. Facebook is free. It does not cost anything to build a business Facebook Page. Facebook Pages allow you to connect with potential customers quickly. Plus, they help you form a social connection with your customers and will enable them to get to know you and your business. Your Facebook Page helps you create the personality and style of your business. It also helps remind your customers that you are a real person, which is great for building trust.
If you already have a personal Facebook Page, you can easily create a Facebook Business Page. After you make your Business Facebook Page, you'll have all the tools that you need to interact with potential customers like Messenger and more. You can publish blog posts, share information about special events that you are holding and answer customer questions all through your Facebook Business Page.
You can even use your Business Facebook Page to learn more about your audience. Page Insights help you understand what actions people take on your page. You can see how often they like, comment on and share your posts. Facebook for Business even gives you information about your audience's gender, location, and age.
#3 Provide Free Haircuts for Photo Shoots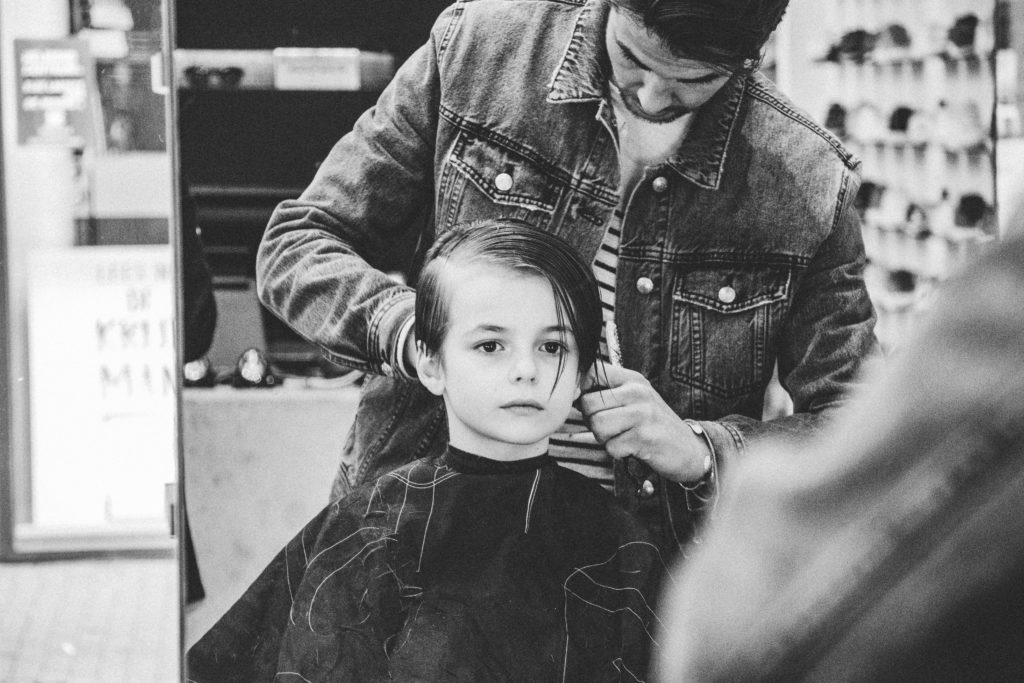 Local photographers are always looking for stylists and barbers to help out with their photo shoots. Ask the photographer to give you credit for photographs that are published. Ask permission to post the photos online. Or ask the photographer to tag your barbershop when they post photos online. The exposure that you'll get from the images will make up for the time that you put in doing the haircuts.
#4 Share Tips Via A Blog
A blog is a must for any business and barbershops are no exception. A blog will help potential customers get to know you. It will provide them with useful information. Blogging also establishes you as an expert. It is easy and free to get started with blogging. Need some ideas for your blog posts? Try these topics:
Popular hairstyles for men
Best men's hairstyling products
Hip fall trends that every guy should know about
Best haircut for your face shape
X tips to help you care for your beard
Make sure that you also share your blog posts across your social media networks for a broader reach.
#5 Grow a Cult Fan Base On Instagram
The world's most stylish barbers use Instagram, and you should use it too. There are a variety of barbers who have become celebrities in their own right thanks to Instagram, such as Morris Motley, who has more than 62K followers.
You can use Instagram to keep your customers apprised of the latest trends in men's hairstyles and grooming, share favorite products and more. You can deliver stunning photos, advice and behind-the-scenes action that your customers won't find anywhere else.
It is free to start an Instagram business profile, share content and photos. Just download the Instagram app, select Business Account and then add information about your business. You can then post content and follow other users.
#6 Entertain Customers With Video
YouTube is where the world goes to watch videos, which is why your barbershop needs its own channel. YouTube has more than 1.9 billion users per month. Every day, people watch more than a billion hours of video on the platform. Take advantage of these stats to bring in new customers.
YouTube is great for any sized business, and it is free. Simply claim your free channel and get started sharing videos. Once you have your YouTube Channel set up, use short videos to capture attention, remind people of your services and introduce new products.
#7 Reward Loyal Customers
Customer loyalty is something that every business should strive to achieve. Offering exclusive, additional benefits to customers who spend their hard-earned funds at your shop is what will keep them coming back. It will also encourage them to share their positive experiences at your barbershop with others. Fortunately, it is easy to get started with a loyalty program. There are a variety of things that you can offer — such as a free cup of coffee after so many haircuts or a discount on haircuts for members on a particular day of the week.
Rather than using physical punch cards, which are expensive and easy for customers to lose, use a loyalty punch card app. An app is easy to use and makes customers happy. Consider also creating a YouTube video to introduce your loyalty program. This can be used to explain the benefits further and encourage new customers to come to your shop for rewards.
#8 Hold A Referral Contest
Let your existing customers do the marketing for you. Encourage your customers to spread the good word about your barbershop. Hold a referral contest and reward existing customers who refer the most number of people.
You can offer a variety of prizes, such as free haircuts for a certain amount of time, free products or gift cards to a local restaurant. To get the word out, make sure you share referral contests with your fans and followers via social media.