Think Tank Marketing is your friendly neighborhood SEO marketing agency located in Los Angeles, California. If you own a business and are struggling with your online traffic, then visit our website to see how we can assist you.

We help companies like yours to connect with their ideal audience by creating a detailed plan for strategic digital marketing.

Our SEO Digital Marketing Agency Offers These Services
As an SEO digital marketing agency, we offer a variety of services to enhance your online presence:

Search Engine Optimization is how we boost your website ranking in Google so that you appear on the first page of a search result instead of the tenth. This technique allows no opportunity to get missed.
Facebook Advertising is a great way to get in front of the exact audience you are trying to reach. Its microtargeting allows us to target potential customers by demographics, location, interest and even their behaviors.
Email Marketing is an effective digital marketing strategy. Sending emails to customers during the whole sales process turns those one-time buyers into long term, loyal customers. Email marketing done right will create a windfall of opportunity for your business.  
Google Ads are typically the first search results that pop up when users are searching for specific keywords. As the largest search platform and the variety of additional locations to advertise it leaves amazing opportunities when done correctly.
Website Redesign is a key factor when it comes to your conversion rate. We make sure that it not only looks great but is responsive to all devices and user-friendly.
Content Marketing is a strategy that is focused on providing consistent, valuable, and relevant content with a goal to attract your desired audience; you are not pitching your products or services. In the end, the right content strategy will eventually drive your audience to be your customer.
These are some of the services our SEO marketing agency provides. All our digital marketing experts are here to help you grow your business.
We will work together to develop the best plan of action that coincides with your needs.
Search Engine Optimization (SEO)
Search Engine Optimization is a technique that helps boost traffic to your website. Here is a general breakdown by MOZ, an SEO software development company:

Quality of traffic. You can attract all the visitors in the world, but if they're coming to your site because Google tells them you're a resource for Apple computers when really you're a farmer selling apples, that is not quality traffic. Instead, you want to attract visitors who are genuinely interested in products that you offer.

Quantity of traffic. Once you have the right people clicking through from those search engine results pages (SERPs), more traffic is better.

Organic results. Ads make up a significant portion of many SERPs. Organic traffic is any traffic that you don't have to pay for.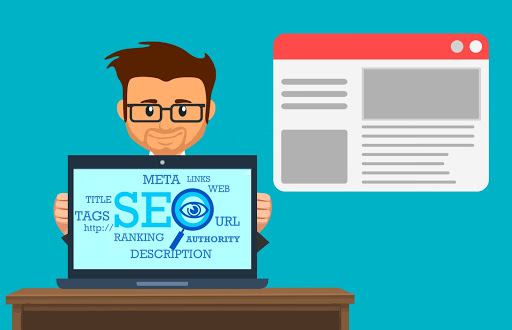 The Marketing SEO Agency You Need
Think Tank Marketing is the organic SEO services company you need to get your business more organic traffic. We have helped many of our clients grow rapidly.
Currently, we focus on servicing specific niches such as law firms, accountants, and doctors offices along with a variety of other companies.

We are process-driven and perform our own tests before we deploy any strategic plan.
Our constant innovation of new methods to move up on Google is what makes us different from the average digital marketing SEO agency.
We offer affordable services and develop a tailored marketing strategy for your needs.

Consider us a part of your internal team. We conduct weekly updates, hands-on teamwork, coaching calls, team training and more.
We are direct, honest, and upfront with our assessments and recommendations. Our process shows success and has been proven through our past clients.

Why Does SEO Matter For My Business?
If you're still wondering why SEO matters for your business, then let's summarize together.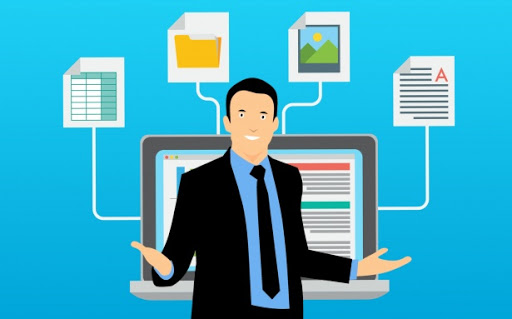 If you don't optimize your website for search engines then you are basically shooting yourself in the foot. You wouldn't close your business during prime time while your competitors are still open, now would you?
If you're not optimizing, then you are missing out on tons of organic traffic because your page isn't showing up while the competing sites are.
When your customers search a keyword related to your product or service, don't you want them to find your website? Proper SEO will make sure that they do.
Give Us 5 Minutes And We'll Give You A Plan
As your professional SEO marketing agency, we will do a quick SEO audit for free.
We will send you a customized video analyzing ways your website can improve in technical performance, research your competition, recommend tips for growth and create a detailed plan.

Think Tank Marketing is the best SEO marketing agency for your company and we are confident that we can do for you, what we did for many other clients.
We have demonstrated results in many industries and we are always looking to expand.


We put together our case studies, to share the stories behind the scenes rationale, what the context is, how we came up with campaign strategies, etc.
From before and after looks of website creations, to lead costs, our lead gen approaches, to conversion follow-ups, we share it all!

Let's get your business the traffic it deserves! Give us just 5 minutes of your time, and we will turn around your digital presence.
Be sure to check us out and get your free website evaluation today!